Latest development relating to Qualcomm (QCOM) might come across as a shocker for its investors and technology enthusiasts alike. As it turns out, the semiconductor giant is reportedly planning to exit the ARM-based server space, just months after launching its Centriq processors. Maybe the demand for ARM servers isn't as high as it had previously anticipated, or may be it was faced with technology roadblocks. But whatever the case maybe, what's clear is that this development is a positive for Intel (INTC) and its shareholders.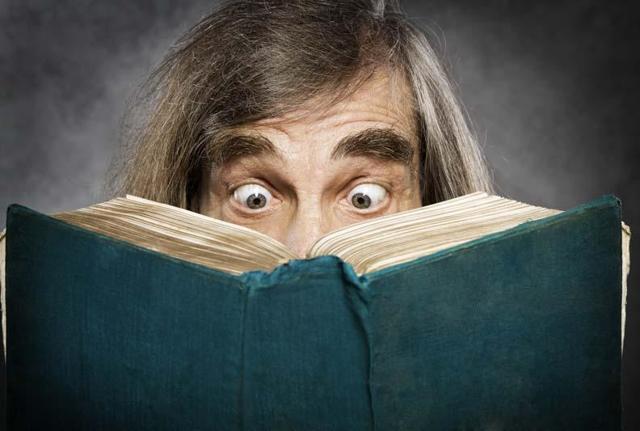 (Source: Bigstockphoto.com, Image license purchased by the author)
Validation of the industry
Let me start by saying that the adoption of ARM-based chips in the server space has always been a grey area over the years. Sure, there has been a lot of buzz about its architectural benefits and how it can revolutionize the server space. In fact, Facebook (NASDAQ:FB), Microsoft (NASDAQ:MSFT) and Google (NASDAQ:GOOG) (NASDAQ:GOOGL) seemed to show a lot of interest in the prospect of adopting ARM servers, with Microsoft going as far as porting its Windows Server to Qualcomm's Centriq and Cavium's ThunderX2 ARM-based solutions. But that ray of hope appears to be withering away.
The problem isn't that Qualcomm used inferior technology in its ARM-based Centriq chips, so that it could establish a proof of concept first and then dedicate resources for future release. Fact of the matter is that the Centriq 2400 server chips were fabricated on Samsung's (OTC:SSNLF) industry-leading (arguably) 10nm node. So, it wasn't a half-hearted effort by Qualcomm. It seems like the broad swath of enterprise clients just didn't see a material upside to switch from x86 solutions to Qualcomm's ARM-based servers.
The Register published an interesting insight in its recent article:
A hyperscale engineer of The Register's acquaintance said Arm Holdings needs to do more to foster an ecosystem. The engineer told us that Arm doesn't offer much assistance to either chip-makers or server-makers. Without that help, it's hard to make products that big server-buyers will want. Such buyers sweat their assets hard, so without confidence about the minutiae of a CPU they'll stick with safer options.
This at least goes to show that Intel's leadership in the server space is hard to disrupt or replicate. I'm not aware of any shady deals involving kickbacks or arm-twisting that would force enterprise clients to continue using Intel's Xeons, so I'll refrain from speculating there. But the fact that Intel managed to maintain its industry-leadership in the server space, without conceding a material portion of its market share, is truly worthy of praise.
To put things in perspective, ARM's management was projecting back in 2015 that it would be able to secure around 20% of the server space by 2020. But there is no evidence or research report to suggest that ARM is even close to realizing this ambitious goal. In fact, the latest Bloomberg article pegs Intel's market share in the server space at about 99%. Many companies have tried to dislodge Intel from its pole position, but it seems like none of them could materially crack the server microprocessor segment over the years.
Let's take a look at the table below.
It's evident that there has been a lot of activity in the ARM-based server microprocessor space over the past few years, but in spite of all that, Intel has managed to maintain its leadership with its x86 parts. This should come across as an encouraging sign for Intel and its shareholders. Besides that, Qualcomm's exit from the ARM-based server space only validates that:
The market for ARM servers isn't as huge as it was previously believed to be, and/or;
Enterprise clients continue to prefer Intel's x86 chips even though ARM-based servers offer 30-40% lower cost and more flexibility, and/or;
There may be demand for ARM-based servers but it's not huge, at least not yet.
Benefits for Intel
With that said, Intel and its shareholders stand to benefit from this development. First, obviously there's one less ARM-based competitor in the server space for Intel to worry about. Many had thought that Qualcomm would be able to crack the server segment as it had access to quality think tank, many years of experience in developing industry-leading ARM-based chips and had large sums of cash to fund its ambitious plans. But now that one of the biggest names in the semiconductor space is giving up on its ARM-based server dreams, the technology and investors community is bound to take note of it and Intel stands to benefit. For instance:
Retail and institutional investors who were previously worried that Intel's dominance in the server space is at risk with the growth of ARM, would now be willing to invest in the name more comfortably. This can potentially translate into a greater demand for Intel's shares, and/or;
Smaller firms like Ampere Computing, which operate in the ARM-based server segment also, would now at least reconsider their strategy. It might even be difficult for these firms to raise capital (whether it's venture, private equity or via IPO) going forward now that everyone knows that even vast pools of resources aren't enough to crack open the server space.
Companies like AMD, which had either shelved their ARM-based server projects or were planning to enter the space on a large scale, might refrain from doing so.
The key selling points for ARM-based server solutions was that these parts offered added flexibility and 30-40% lower cost of ownership. It was being advocated till a few months ago that if ARM catches up in the server space, Intel would have to discount its server-grade parts in order to preserve its market share. But now that Qualcomm and its coordinated efforts to crack the segment are out of the picture, it's less likely that Intel would be forced to slash average selling prices (ASPs) of its enterprise-grade Xeon chips down the line.
ASP preservation is particularly important for Intel and its shareholders. As the chart attached below would indicate, Intel's datacenter operations are responsible for generating a major portion of its operating income. So even a small hit to its ASPs within the datacenter space can meaningfully hurt the chipzilla's overall profitability.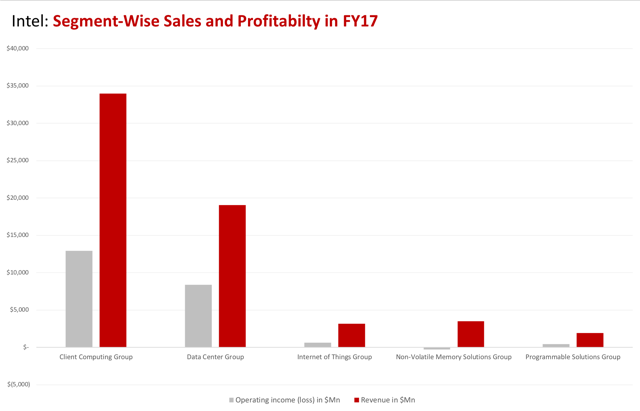 (Source: Intel's latest 10K filing, compiled by author)
Besides that, hyperscale clients would now have one less ARM-based microprocessor brand to go to. This makes it all the more difficult for them to deploy custom ARM-based chips for varying workloads, eventually encouraging them to use x86 parts (x86 market, which is comprised of Intel and Advanced Micro Devices). So, I see Qualcomm's exit from the ARM race as a big positive for Intel, and to a certain extent, for AMD.
Your Takeaway
Qualcomm isn't just some random name that was competing for a piece of the lucrative server market. It's a well-established leader within the ARM industry and many investors had actually pinned their hopes on the semiconductor giant to grab a piece of Intel's market share in the server segment. But now that Qualcomm is reportedly exiting the server industry, Intel (and AMD to a certain extent) would be left to dominate the space for years to come. I believe this is great news for Intel and its shareholders.
Author's Note: If you liked the article, please consider clicking the "Follow" button at the top of this page. It's what keeps me going. Thanks!
Disclosure: I/we have no positions in any stocks mentioned, and no plans to initiate any positions within the next 72 hours.
I wrote this article myself, and it expresses my own opinions. I am not receiving compensation for it (other than from Seeking Alpha). I have no business relationship with any company whose stock is mentioned in this article.